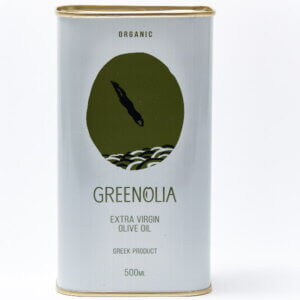 Some of the health benefits of organic extra virgin olive oil, which is the healthiest fat, on earth are:
– it has anti-inflammatory properties,
– it protects from high blood pressure,
– it protects against insulin resistance
– it can help protect against Alzheimer's disease and mild cognitive impairment because of presence of natural phenolic compounds
– it does not have chemical residues from spraying pesticides on the tree fruit
– it can lower blood cholesterol
We will be adding more and more health benefits of green liquid gold as the organic extra virgin olive oil has been named the last few years.
Our Organic Extra Virgin Olive oil is a blend of two olive varieties, one is Koroneiki, which is considered as the best olive variety in the world for making extra virgin olive oil and the second is variety of Amfissa (or Amfissis as Greeks call it) which gives the bitterness in our product.

The country of origin of our organic extra virgin olive oil is Greece.